WE ARE STEEL & INOX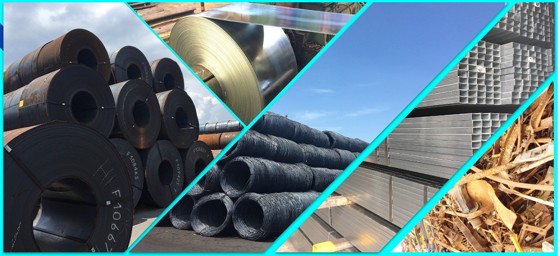 With nearly 15 years of experience in the field of imported steel, we are confident that we can offer the most honest, effective and most responsible advice on all your requirements about hot rolled, cold rolled, galvanized steel, shaped steel, stainless steel, industrial steel, alloy steel, forged steel, steel molds, special steel and ready to consult free technical standards according to the pepper National standards such as JIS / ASTM / AISI / GB / GOST
The global network of partners is our strength in promoting the export of Vietnamese steel products worldwide. With certain strengths in steel production and processing nowadays, Vietnam will become a pure superpower exporting steel rebar, construction steel wire, galvanized steel pipe, galvanized steel pipe, stainless steel box, H-shaped steel, U / I / V, and structural steels soon.
CUSTOMER ARE MANUFACTURER
OUR SERVICES

complete completion all the needs of civil engineering steel, industrial, steel fabricated, hot rolled steel, cold rolled, galvanized steel, cheap enough competitiveness, best quality

Promoting investment, developing markets, increasing competition, optimizing business strategies of customers, meeting the most demanding demand for iron, steel and stainless steel products.

Establishment of the commodity trading system through mobile trading software (Mobile Trading App)
FREE FOR SUPPORT ONLINE
With ours professional and knowledgeable steel market, Dong Hai is confident to give you the most accurate and effective consultancy.
OUTSTANDING PROJECT
Chưa có bài viết nào trong danh mục này !
Chưa có bài viết nào trong danh mục này !
Chưa có bài viết nào trong danh mục này !
Chưa có bài viết nào trong danh mục này !