About Us
DONG HAI TRADING CO., LTD (AND DONG HAI STEEL, INOX DONG HAI) With nearly 15 years of experience in the field of importing steel from China/ Japan/ Korea/ Taiwan/ India, we are confident that we can offer the most honest, effective and most responsible advice on all your requirements about hot rolled, cold rolled, galvanized steel, shaped steel, stainless steel, industrial steel, alloy steel, forged steel, steel molds, special steel (HRC/ HRSheet/ HR Plate/ CRC/ CRFH/ GI/ GL/ PPGI/ PPGL/ Stainless Steel...) and ready to consult free technical standards according to the International standards such as JIS / ASTM / AISI / GB / GOST/ VN
The global network of partners is our strength in promoting the export of Vietnamese steel products worldwide. With certain strengths in steel production and processing nowadays, Vietnam will become a pure superpower exporting steel rebar, construction steel wire, galvanized steel pipe, galvanized steel pipe, stainless steel box, H-shaped steel, U / I / V, and structural steels soon.
With big support from long term parterner, We are ready to expand new business in local distributor for Nam Phat Stainless Steel, and exporting steel products from big steel producers in Vietnam like: Inox Nam Phat, TVP Steel, Hoa Phat Steel, Ton Dong A, Nguyen Minh Steel, VISA Steel, Dai Thien Loc....
HISTORY
DONG HAI TRADING CO., LTD WAS ESTABLISHED

16/01/2008

First step in steel business as import agent for secondary steel (HRC/ Sheet/ GI/ Stainless/beam/ scrap....) from Japan, Korea, EU, USA, Taiwan

LOCAL SCRAP YARD AS "SAIGON SCRAP" WAS OPENED

28/10/2009

Scrap and recycling is biggest passion, over 2000m2 yard with fully invested truck scale bridge, excavators, trucks were opened, collected local scrap then deliver to VN Steel, An Hung Tuong...

SCRAP YARD CLOSED

20/03/2013

In order to focus on advantage key business as finished steel products, we decided to close scrap yard.

FIRST VIETNAM STEEL PRODUCTS EXPORTED

01/05/2018

With huge production capacity, Vietnam very soon becomes real exporters for steel products, firstly as GI/ GL/ PPGI/ GI Pipes/ Stainless/ Billet/ Debar

OFFICIAL DISTRIBUTOR FOR INOX NAM PHAT

01/09/2018

Distributors and sales representative for both local and export market for INOX NAM PHAT

NEW LOGO - NEW STAGE - NEW TARGET

01/10/2018

New logo shows fully colors of hot steel, dynamic heart and color of DONG - "EAST" (yellow to orange), blue is color of HAI - "SEA"
SALES TEAM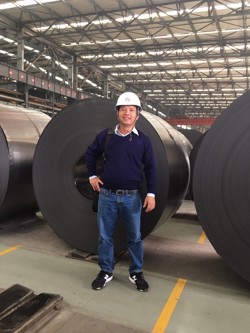 TRIEU PHAM
CEO
"15 years experience in Vietnam Steel industry, profession in HRC/ HR Sheet/ Plate/ Contructions Steel/ Beam/ CR/ Roofing material..."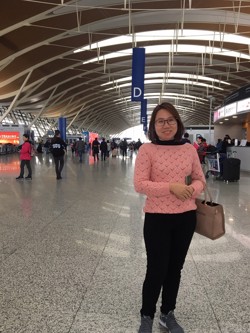 JENNY MAI
EXPORT MANAGER - (+84)0913399237
"PIC of all steel and stainless steel export "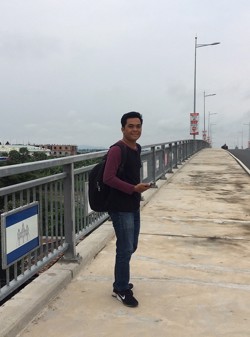 KIDA KEAN
CAMBODIA SALES & OFFICE
"Cambodian, focus on promotion Cambodia market"
KEVIN NGUYEN
EXPORT SALES
"Develop exporting market "